We clear

We work with

Domestic Clearance
Rubbish Clearance
Shed Clearance
Loft Clearance
Garden Clearance
Garage Clearance
Furniture & Home
Waste Disposal
Top Soil Disposal

Houses
Flats
Lock-ups
Building sites
Gardens
Sheds
Storage units
Warehouses
Garages
Offices
Shops
Furniture

Probate properties
Management companies
Letting agency's
Estate agents
Building sites
Schools & Nurseries
Domestic properties
Commercial properties
Refuse collection
Contract work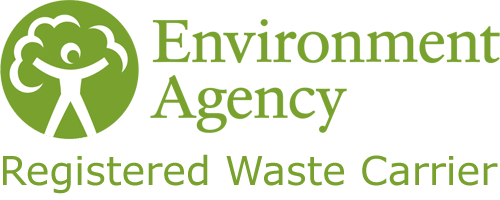 Not sure how much rubbish you have? No Problem ! Feel free to contact us or send us a picture for a free quote using any method below.
Please Note 

:

If there is anything you need doing that is not on our list please contact us. Chances are we can help as our website lists are just a guide of what we offer.
Book your FREE quote visit today.

P

ay on the day via debit or credit card.

Please Note : Minimum Charge of £35 applies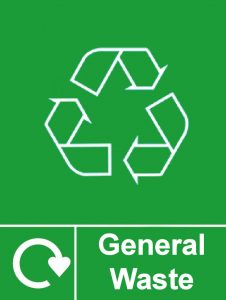 General Waste
Also known as residential or mixed household waste that has not been source separated for recycling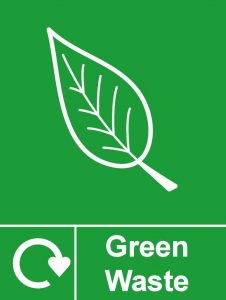 Green Waste
Also called agricultural waste is biodegradable waste that can be composed of garden or park waste, such as grass or flower cuttings and hedge trimmings, as well as domestic and commercial food waste.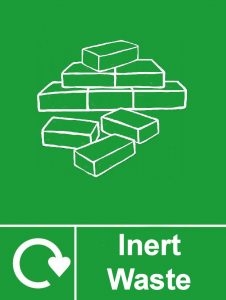 Inert Waste
Is waste which is neither chemically or biologically reactive and will not decompose. Examples of this are sand, concrete and soil. This has particular relevance to landfills as inert waste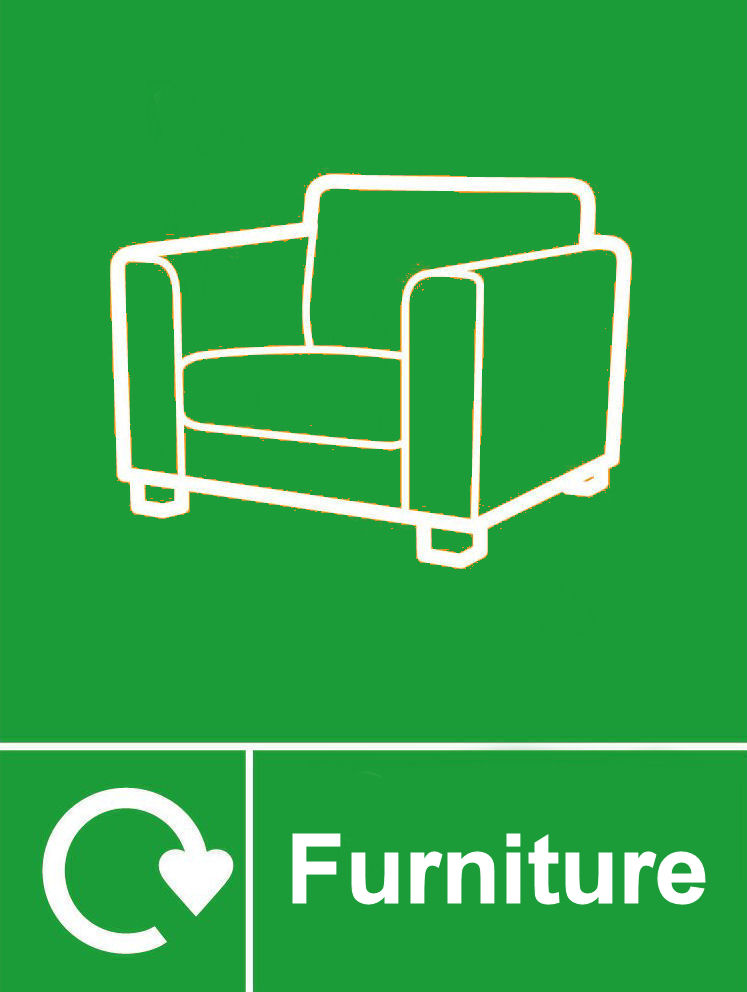 Furniture
Refers to items which are too large or heavy to be collected in your regular kerbside collection.  Bulky waste can include such items as discarded furniture, large appliances and plumbing fixtures.
Please Note : We cannot accept any hazardous materials. This is includes :
| | |
| --- | --- |
| | CRT TVs or Monitors |
| | |
| | |
| | |
| | Fluorescent Tubes or Bulbs |
| | |
| | LPG, Gas Bottles or Pressurised Containers |
| | Liquid Wastes – Paint, Oil, etc |
| | |
| | |
| | |
| | |
| | |
| | |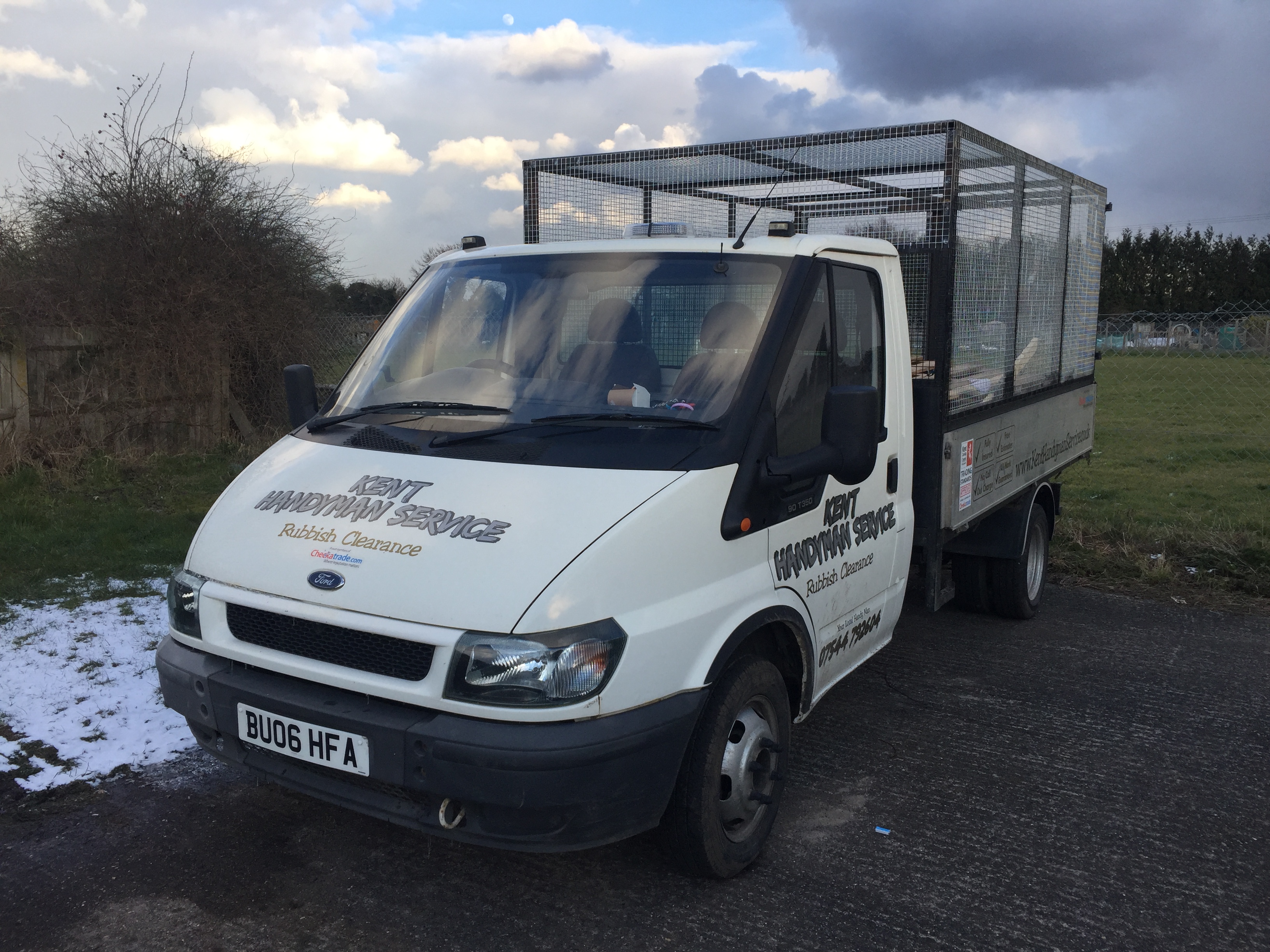 Quick Individual Items Price Guide
Armchair
£15.00
Armchair (recliner)
£20.00
Armchair (electrically operated)
£30.00
Chest of drawers
£15.00
Coffee table (average size)
£10.00
Cooker (must be fully disconnected)
£25.00
Computer monitor
£10.00
Dining room or garden chair
£5.00
Dish washer (must be fully disconnected)
£25.00
Double bed base
£15.00
Double bed mattress (including king size)
£20.00
Door (Solid)
£15.00
Door (Hollow)
£10.00
Household waste black bin bags ( Per Bag )
£2.50
Hoover
£10.00
Large shed – maximum of 10 feet by 8 feet – no asbestos –
must be broken down
£125.00
Microwave
£15.00
Rubble Sacks ( maximum 25kg ) ( Per Bag )
£4.50
Radiator (Small)
£10.00
Radiator (Large)
£15.00
Small shed – maximum of 6 feet by 5 feet – no asbestos – must
be broken down
£85.00
Single bed base
£15.00
Single bed mattress
£15.00
Small chest of drawers, bed side table etc.
£15.00
TV (up to 15 inch screen)
£15.00
TV (over 15 inch screen)
£20.00
Sofa / Settee (Max 3 seater)
£25.00
Sofa bed
£25.00
Upright piano (no grand piano collections)
£95.00
Tumble dryer
£25.00
Wardrobes ( Small )
£20.00
Wardrobes ( Large )
£30.00
Washing machine (must be fully disconnected)
£25.00

  Please Note : – Minimum Charge of £35.00 applies