Join Kent Handyman Service & Become Your Own Boss
We are currently looking at expanding by offering an opportunity to buy your very own "Kent Handyman Service" franchise in Kent.
As demand in your area grows through repeat business, referrals and local marketing, you will have the option to increase your capacity by employing staff and investing in more equipment. Many of our franchisees have already chosen to expand into neighbouring territories and are stepping back from the hands-on approach to concentrate on managing the business for growth. Equally, others have chosen to limit the number of jobs they do in accordance with the work-life balance they want – it's their business and we respect their choices. Like we said earlier, there's really no limit to what you can do in these early stages. Work from home and control your own daily diary.
Experience required ?
All our franchisees must have a general understanding of handyman skills. Most are looking for an opportunity to be their own boss, leave their work suits in the wardrobe and consign long arduous commutes to the back of the mind. Look at our services to get an idea of what we offer as a company to our customers. Service List, Also you can take the Handyman test below before applying.
What does it cost ?
The franchise fee for a "Kent Handyman Service
franchise" at just £6,500 plus VAT per territory.
After that, you pay a modest and fixed monthly management fee of £550 plus VAT, that means the more you work, the more you keep. You will need to supply your own van with tour own tools which we will sign write for you with our logos and contact details. You will also need to have your own liability insurance to the cover of at least £2,000,000 which we can help you set this up.
What can you earn ?
In your start-up phase you an earn at least £550 per week until you have sufficient clients to generate income in excess of this. This of course is completely unlimited and great opportunity to earn at least £50,000 plus a year. Remember there is NO cap on earnings and NO commission  so What you earn is yours.
What help do i get ?
Before you visit your first customer and as you would
expect there will be training and advice, there is ongoing support for work
generation, a central admin centre which distributes new leads generated from our advertising to our franchisees.
What's next?
We are looking for excellent franchisees across the Kent counties,  If you are interested and want to know more please take the test below then contact us and tell us the area from the map below you are interested in to be your territory. There's no question that this is an incredible time to come on board and secure the territories you want !
A business you can run from home, maximising
profits and also removing the daily trek into work
Work where you want in your territory, when
you want
No cap or commission on earnings, you get out
what you put in.
Healthy working environment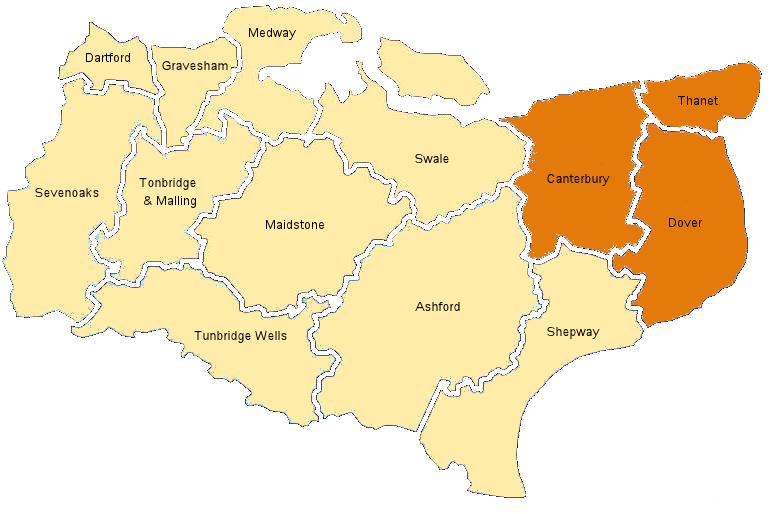 | | | | |
| --- | --- | --- | --- |
| | Available | | Not Available |
Town / City / Post Codes

Customer Reach

Available

ASHFORD – TN23, TN24, TN25, TN26

243,300

CANTERBURY –

CT1, CT2, CT3, CT4

164,600

DARTFORD –

DA1, DA2, DA3, DA4

560,700

DOVER – CT16, CT17


117,000

GRAVESEND – DA11, DA12

296,400

MAIDSTONE – ME14, ME15, ME16, ME17

365,000

MEDWAY – ME1, ME2, ME3, ME4, ME5, ME6, ME7, ME8

277,855

SEVENOAKS – TN13, TN14, TN15, TN16

123,300

SHEPWAY – CT15, CT18

112,578

SWALE – ME10, ME11, ME12, ME13

148,500

THANET – CT8, CT9, CT10, CT11


141,800

TOMBRIDGE AND MALLING  – TN9, TN10, TN11, TN12

130,500

TUMBRIDGE WELLS – TN1, TN2, TN3, TN4

178,100
>